Nasr & Thorpe: Songs from the World
Videos: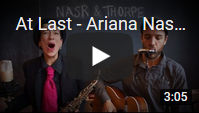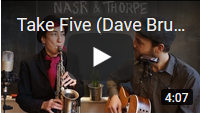 This show is a spirited presentation of vintage popular music from around the world with a focus on French chanson and American jazz. Including new arrangements of the songs of Piaf, world music hits from Mexico to Eastern Europe, and jazz classics from Nina Simone, Etta James, Dave Brubeck and much more.
Ariana Nasr and Curtis Thorpe sing and play a variety of instruments including guitar, bass, saxophone, accordion, harmonicas and violin.